2021 Travel Tips to Experience the New World Safely
2020 had to be the slowest and fastest year in history. Remember in March when everyone was posting on social media how crazy it was to quarantine for a WHOLE week? Or the fact that the "banana bread" part of quarantine was almost a year ago? While parts of 2020 seemed to fly by, for travel lovers, ten months of halted travel has felt like 126 years. Now that travel restrictions have started to ease, many of us are thinking about our next trip. Travel has changed, but it is definitely doable. In fact, it may be cleaner and possibly safer than ever. Let's go over some top tips to follow as you get ready to move 'n shake.
1. Over prepare and over pack… your PPE
You can never have enough Purell or too many backup masks. We've had this drilled into our heads all year so it has become basically second nature for most of us. Wear your mask in public places, wash your hands regularly, sanitize items other people have touched, stay 6 feet away from people, and don't go anywhere if you are sick or have been exposed… you know the drill.
2. Travel protocols are always changing - are you up to date?
In between researching the finest beaches and best restaurants to visit, make sure to mix in some travel and health protocols. Airports, airlines, hotels, and Airbnbs are constantly updating their practices. Check regularly. *Hot Tip* - Have you heard of High Efficiency Particulate Air (HEPA) filters? They have been installed in most airlines and generate air as clean as an ICU, reducing virus transmission by 99.7%. HEPA HEPA Hurray!
3. Be open to new accommodations and modes of travel
If you worry about busy communal areas such as lobbies/hallways at a hotel or sitting next to a random person in plane seats that don't have enough space on a normal day, do yourself a favor and check out other ways to travel it up. Sometimes renting a private villa with a group of friends is a way better and more fun option than hotels that weren't necessarily cleaned all that well before COVID. Obviously not all hotels are blacklight hazards, but to be extra cautious, Airbnb may be a safer option with their new "Airbnb Enhanced Clean" guidelines. *Hot Tip* - Don't wanna fly? 2020 made road trips hella cool. Check out Outdoorsy to rent a dope camper van with a group of friends and hit the road - this is guaranteed to be an adventure of a lifetime.
4. Google search: 14 day quarantine
Quarantine? Tourist travel bans? Entry requirements? Returning home? So many things to Google. With travel bans in effect in a lot of countries around the world and others with mandatory 14 day quarantines, understanding the current requirements and local guidelines before you leave is essential. We recommend checking either the local government's website or U.S. Department of State's Country Information page for the most up to date and accurate info. And if you're traveling in the U.S., use the CDC's Health Department Directories page. Knowing exactly what is expected before, during and after your trip makes the process as seamless as possible.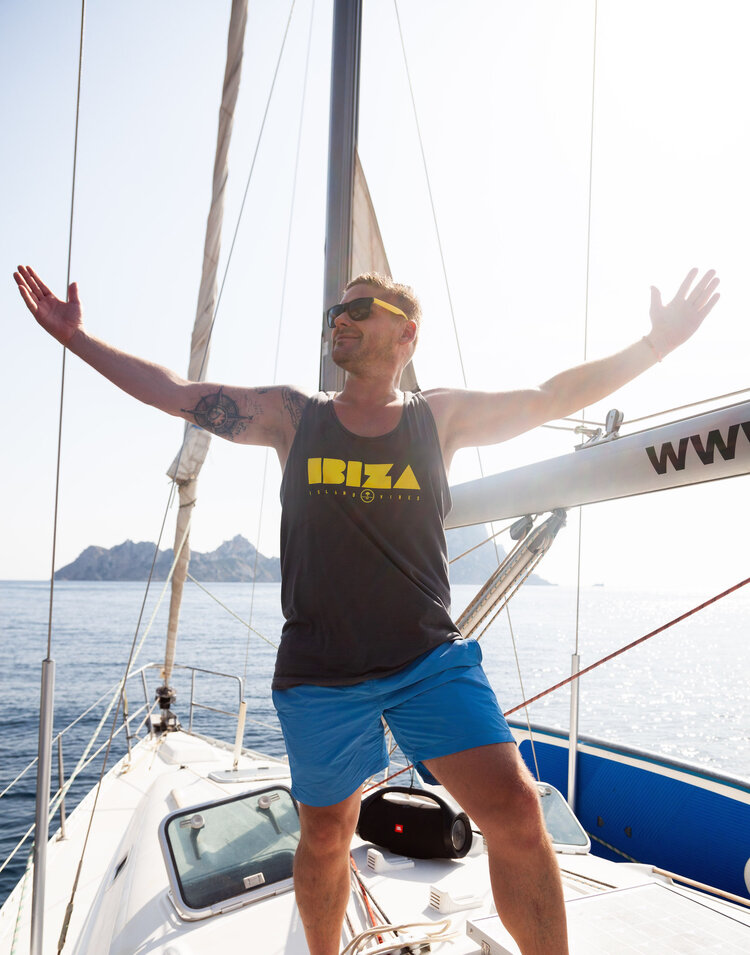 And most importantly…
5. Get that damn vaccine!
If you're not afraid and don't listen to conspiracy theories then get this damn vaccine!!
6. Don't forget your common sense
Just because you planned a trip and are ready to escape your day-to-day life doesn't mean you can leave your common sense at home. Bring it with you -- and you know what, maybe pack a little extra this time around. And get the vaccine when it's available, duh.
Follow these suggestions and always check the CDC's guidelines to help make sure you are traveling safely. And if you want to travel to amazing destinations but want to leave the stress of researching health and safety requirements to the professionals, we here at SurfYogaBeer got you and can't wait to safely take you around the world in 2021.
Written by Katie Bauer and Steph Currie
Posted on Thu 17 Dec 2020 · by Katie Bauer