Champion Macho Man
Fellow adventurers,
My name is Hunter and I will be your Sherpa on this amazing obstacle course adventure to Costa Rica. Like many of you, I used to be a city slicker, living it up in NYC -- subway-surfing through life. At heart, I knew slacks and penny loafers weren't for me so it was time to trade them in for flip flops and endless sunshine on the West Coast. I'm a man's man! I need adventure and challenges, not laptops and excel spreadsheets. When I left that world behind me, I began to embrace life in a more "here and now" mindset to find a richer taste for the experience.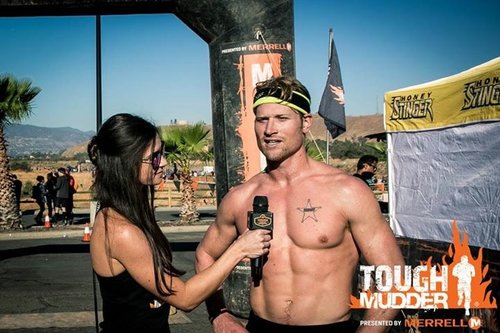 During this trip, I challenge all of you to throw away the suit and tie attitude and trade it in for a bikini (or mankini)!! Try to discover yourself in the jungle and beaches of Costa Rica, capturing and creating our own meals and finding satisfaction from the earth rather than our electronics. At the table, I will be your YouTube, Mantas will be your Instagram, and the obstacle course will be your motivation! If you're excited, let me hear it at the top of your lungs! If you're afraid, hold someone's hand and we will all get through it as a team. If you're ready for a kick ass adventure, I'm ready to push you to your greatest potential. I love a good challenge, but what I love the most is to experience and guide others through challenge!

Three things I want everyone to try while on our trip-
Change something about your appearance- if you wear your hair down, put it up. If you're a guy who always wears a shirt tear it off and let it all hang out. If you're a girl, take away makeup for a few days and let your skin breathe.
Learn something new everyday- learn to surf, learn to do a backflip, learn how to make a fire, learn how to embrace new challenge. This trip is meant to be an experience!
And most of all: Be mindful! Be present!
---
In 2017 alone Hunter is the US OCR Short Course and Long Course Champion, Tougher Mudder World Champion, One of Sports Illustrated Most Fit 50 Atheletes in the World, and just a total badass who is leading the Costa Rica Obstacle Course Adventure January 17-22, 2018.
Posted on Fri 22 Dec 2017