So What is Yoga Exactly?
What I started practicing yoga 8 years ago, I was living quite an extraordinary and exciting life. I was working as a model, flying all over the world to the most beautiful places and working with all these amazing and creative individuals. The only problem was, I wasn't really enjoying it, because most of the time I was just too tired! Those jet lags are no joke!
I realized I needed to slow down in order to be present and aware again. My head was (literally) always in the clouds! Thats when I discovered yoga, and was amazed by the effect these yoga classes had on me. 90 minutes to just spend with yourself, your mind, your body, with no phone, and no emails! That is like heaven to me! It created so much free space in my head to see things clearly again. And it's been a long clear journey since that first yoga class!
In 2015 I decided I wanted to do a yoga teacher training. I wasn't quite sure what the next step in my life was at that point. But one month in a cabana on the beach in Costa Rica and learning about yoga every day, didn't sound like such a bad idea! Once I got there, it all of a sudden hit me! Wait, I'm in the jungle in Costa Rica, out of my comfort zone, with nobody I know, no phone reception AND I have to get up at 5am every day?? How did I get here, and why did I do this to myself?!
Thank God it all worked out, I had the best time, learned so much and I'm so happy to be teaching every day now! But now that I'm a teacher people often ask me: "So what is yoga exactly?" And then I always freak out a bit. Because I'm a terrible sales person, and I feel like I have to sell them this beautiful thing that is called yoga. And you know you only have 30 seconds, because that's how long people's attention spans are these days!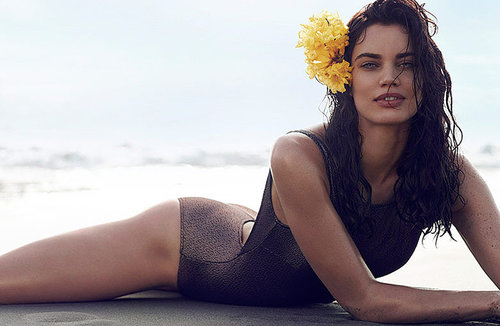 So I was thinking about what yoga is to me. And I realized yoga makes me feel GOOD. It's as simple as that. And who doesn't like to feel good!? (I told you I'm a terrible sales person) But truly, the best thing about yoga is that there's no right or wrong way to do it. It's your own individual journey, finding out what your body's strengths and capabilities are. Yoga is not about twisting and turning into a pretzel (although that is great too if you can do that, good for you!) It's simply becoming aware of your breath, your body and your mind. And when you reach that place of bliss and inner peace, then you go try to describe yoga to someone in 30 seconds!
I'm so excited to be joining SYB in Nicaragua and to share the week with new friends!
Namasté,
Rianne ten Haken
---

Rianne ten Haken is a super model turned yoga instructor. She is also leading the SYB Retreat to Nicaragua - November 21-26, 2016.
Posted on Tue 15 Nov 2016