SYB Bootcamp at Bandier by POP FIT LIFE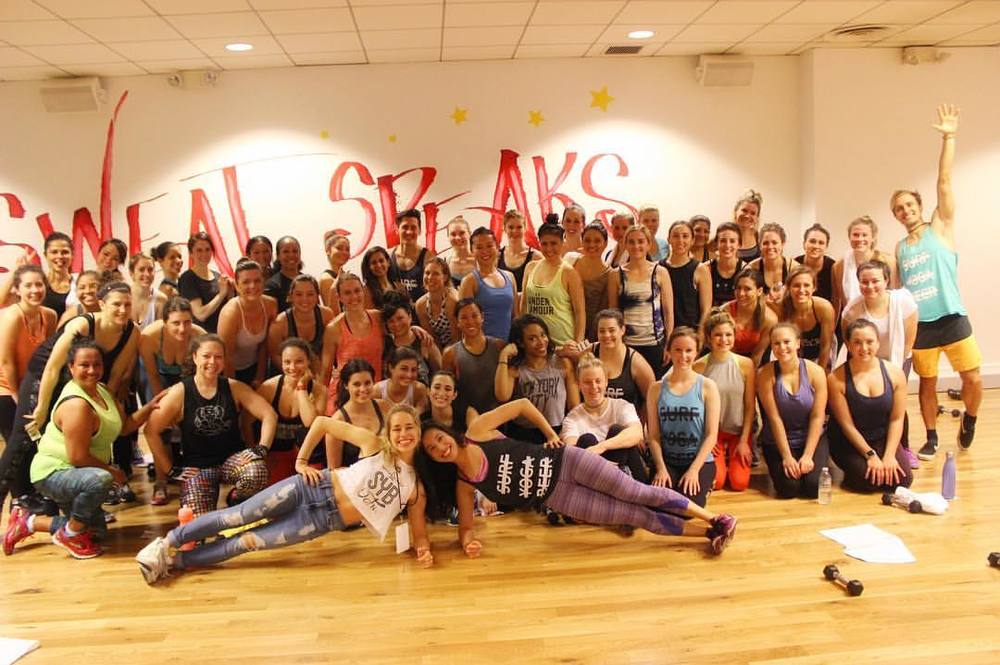 SYB bootYcamp at BANDIER on April 8th, 2016
On Friday evening, I met up with my friend, Danielle, in the Flatiron District to get our sweat on at the SurfYogaBeer bootcamp at Bandier on Fifth Avenue. SurfYogaBeer is a fun travel adventure community that goes on active vacations all over the world. This group is basically the definition of "badass". From mountain biking in Colorado to practicing yoga along the Amalfi Coast, SurfYogaBeer is perfect for anyone interested in meeting new friends, drinking a beer or two, and sweating it out in some of the world's most beautiful locations.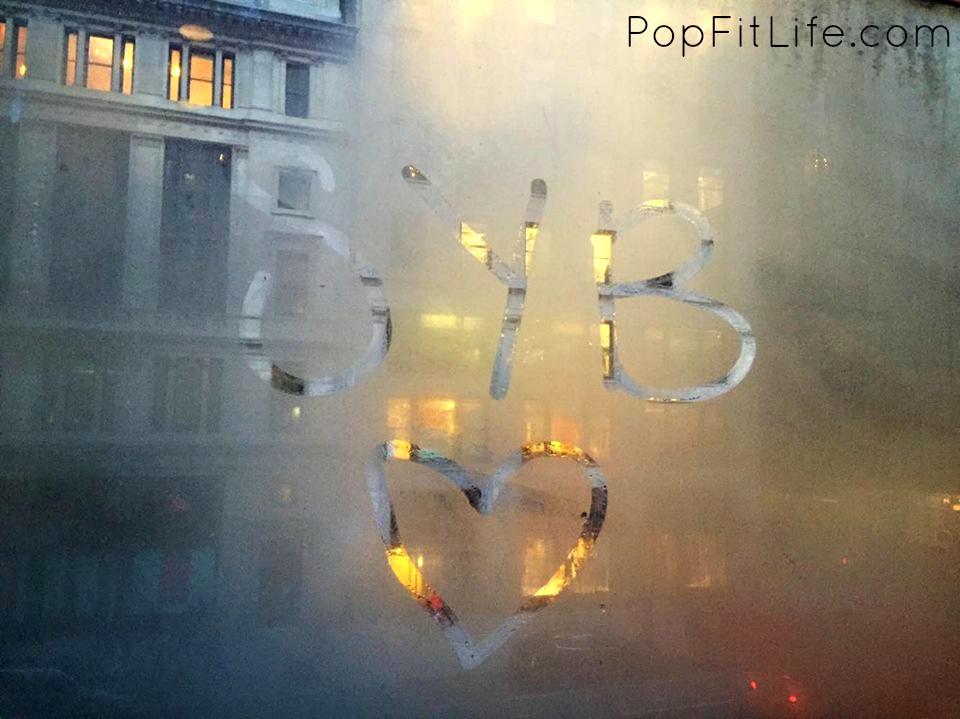 Unfortunately, my crazy travel and work schedule the last year or so hasn't allowed me to go on one of these retreats yet, but I definitely look forward to joining one as soon as I can. For now, I stick to SurfYogaBeer's local events! Last summer, I hit up my first SYB event, RunYogaBeer, at Lululemon which I absolutely loved. Friday's event was my first bootcamp with the group and it did not disappoint!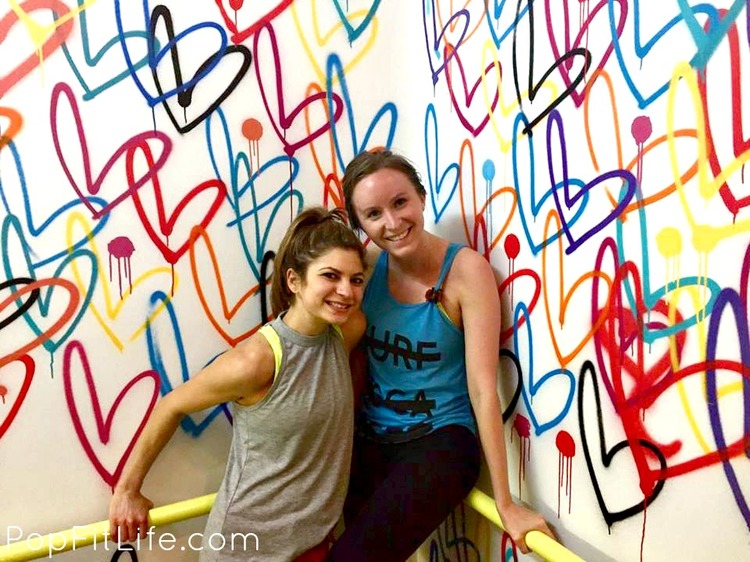 Bandier's third floor studio is unbelievably gorgeous. The graffiti wall, the mirrored wall, the floor to ceiling windows – it all immediately pumped me up right when I walked in. (You might have seen their famous colorful heart graffiti stairwell on Instagram!)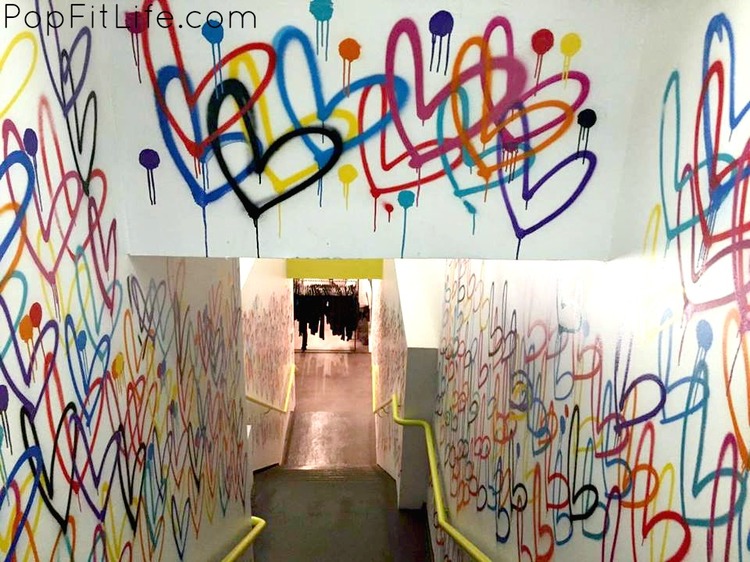 Exhale and Y7 instructor, Kristin Calabria, lead Friday evening's intense workout. I'm not going to lie – I was completely stunned the entire class as it was one of the toughest workouts I've ever gotten through. Filled with weights, tons of lunges and squats, planks, and jumps, Kristin didn't take it easy on us just because it was finally the weekend! Surprisingly, time flew though and soon enough we were in savasana, my favorite yoga pose.
Can't forget the drinks at a SurfYogaBeer event! Health Warrior chia bars and Prosecco were served post-workout.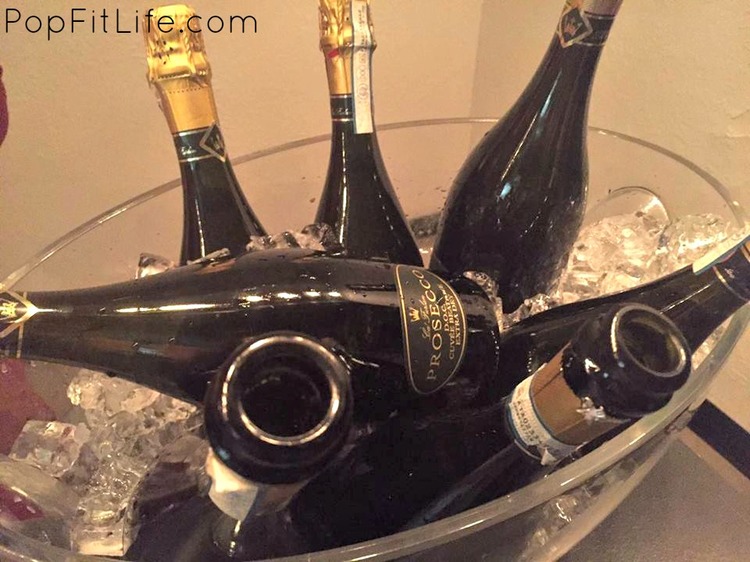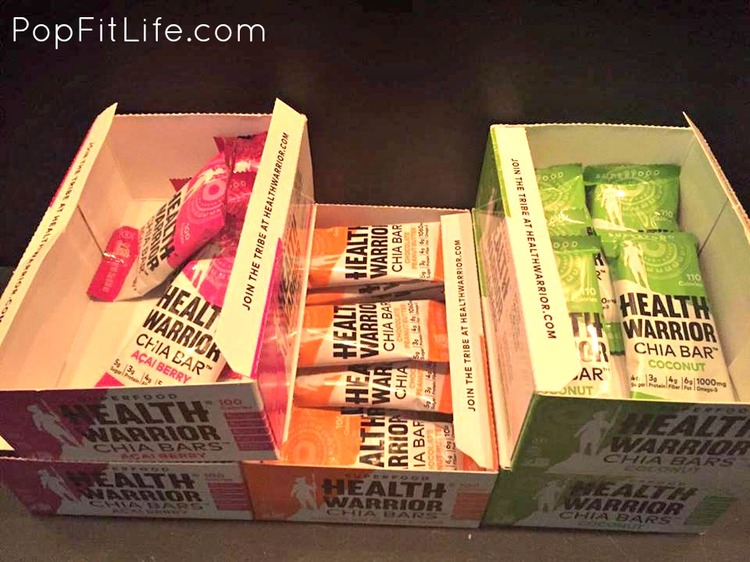 I had an awesome time at the SurfYogaBeer bootcamp at Bandier this weekend, and I look forward to checking out more SurfYogaBeer events in the future. It was announced after class that a mid-May event with Lululemon is in the works as well as a summer run club. (YAAYYYYY!) You can stay up-to-date on future events through SurfYogaBeer's Facebook and Instagram pages.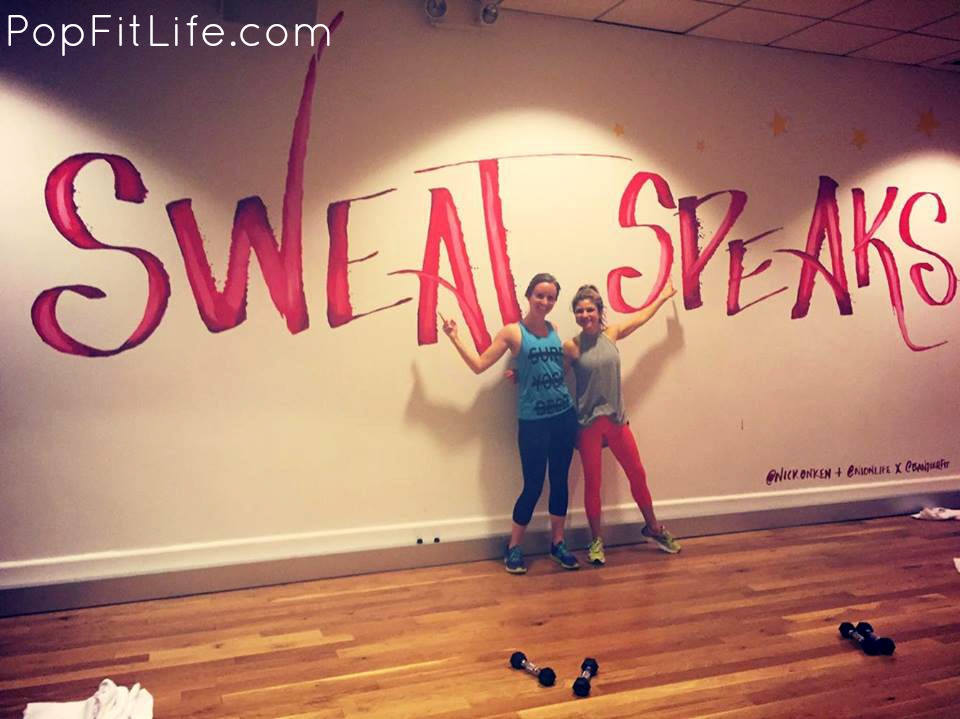 If you could go on an adventure-filled vacay anywhere in the world where would you go? Let me know your where and why in the comments below!
A
READ MORE BLOG POSTS BY ALEC DADISMAN ON POPFITLIFE.COM
Posted on Thu 14 Apr 2016