A Day in the Life at SurfYogaBeer | Kingsley Delacato
What is it?
And why do you love it so much?
SURF. YOGA. BEER.
It's exactly what it sounds like, and so much more.
SurfYogaBeer is a global fitness and adventure company that aims to bring like-minded people together through retreats around the world, as well as through local events in our home city, NYC. SYB is about taking experiences further than just a workout. We are a culture of balance, hard work & play, and we are a community of fun, sweaty, beer-loving people.
So REAL TALK... What does that actually mean? A typical day on a SurfYogaBeer adventure looks something like this. Let's set the scene...
You are in ___________ (circle your ultimate SYB destination):
Costa Rica
Amalfi
Mexico
Colorado
Oahu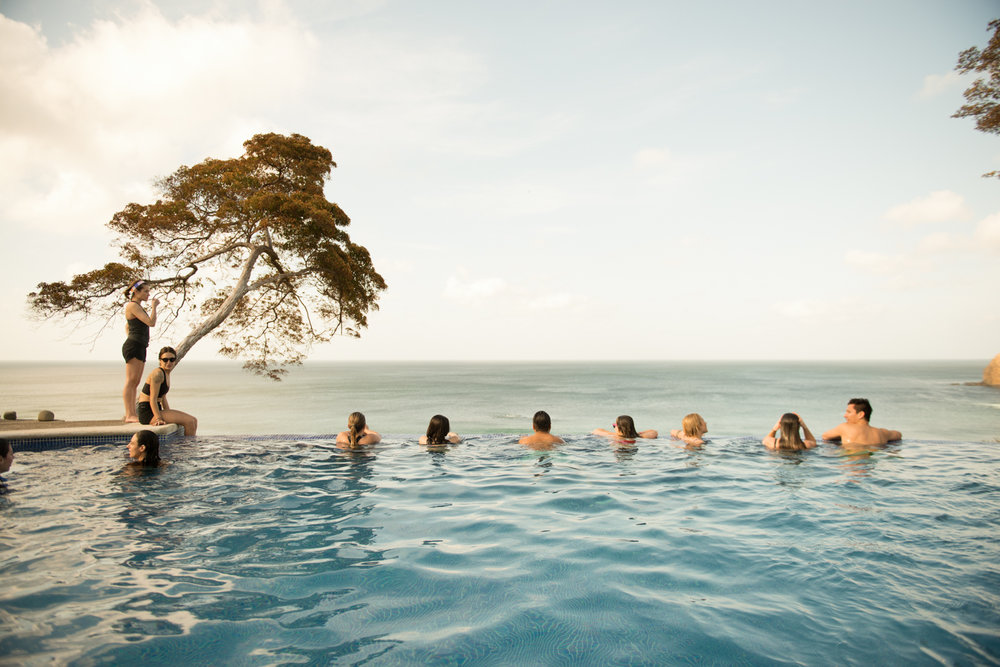 Playa Maderas, Nicaragua
Imagine waking up at the crack of dawn to a topless Mantas jumping on your bed while blasting music. You quickly come to realize that these wake-up calls are an SYB staple. You walk downstairs only to find the coffee already brewed, patiently awaiting your arrival, with a big good morning smile from Eddie, SYB Partner and owner of SALUD in NYC. The world is just waking up around you, the sound of tropical birds, the swishing of palm trees in the wind. The peace and quiet that is unique to only that certain time of day.
Your new friends (most of whom you met just 24 hours before) start to shuffle downstairs as well. And off you go to the beach for your morning workout. Beach bootcamp, lead by the finest fitness professionals. Where "water breaks" mean actually jumping into the ocean to cool off. High-fives from the Official SYB Hypeman, Marcos, as you head back to the house for breakfast, then off to tackle whatever adventure is in store for the day. Sometimes it's paddleboarding up a river (Costa Rica), sometimes it's hiking to a waterfall (Oahu), touring Pompeii (Amalfi), or simply jumping off the side of your own private catamaran into the bluest of waters (#heaven).
The day wraps with sunset yoga by the pool, followed by a delicious SALUD dinner made with all local ingredients. The night ends with a casual dance party and of course, a few brews.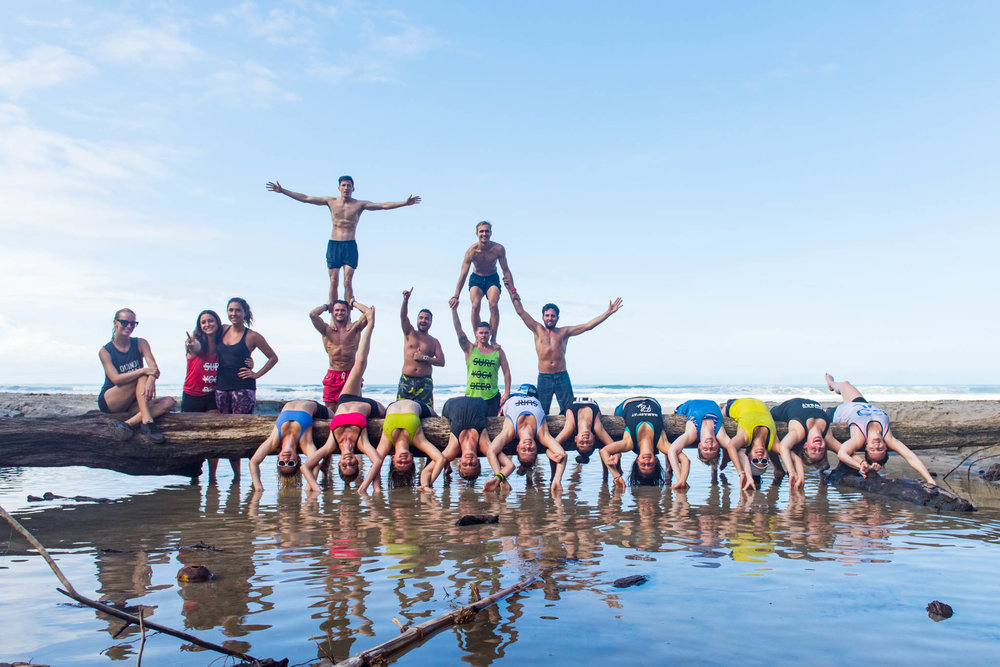 Nosara, Costa Rica
Sounds AHHHHHmazing right? Yes, duh. That's because it is. However, what we DO is not even close to the best part. The real magic happens in the way it makes you FEEL. I've watched it time and time again, people head off on these adventures not knowing anyone. Scared shitless about what lies ahead. Only to leave with a whole new sense of adventure and a whole new realm of possibility. Having stepped out of comfort zones that you didn't even know you were stuck in.
My favorite thing about SurfYogaBeer is that it propels us into finding versions of ourselves that we didn't know existed yet. Into friendships that we suddenly can't live without. It forces us to break patterns of our every day lives and instead remember to live wholeheartedly and undoubtedly in the present. To focus on the HERE & NOW. On lifting each other up a little higher and subconsciously lifting ourselves up in the process.
SurfYogaBeer is more than just an adventure, and certainly more than just a vacation. It is connection. It is facing fears. It is self-awareness. It is LOVE, in the purest form. It is about going back to the basics, and remembering that our happiness is a choice. Our reality is what we choose to make of it. So that when we DO step back into the real world, we are grounded, capable, and our acquired passion for adventure continues to pulse through our veins. Always thankful for where we are. Always hungry for what lies ahead.
Realizing along the way, that this is what we needed all along. That all of the questions suddenly find their answers. That all of the fears suddenly fade away. That all of the discomfort dissipates.
But don't take my word for it. Come experience it for yourself.
You may just realize, it's exactly what you've always wished for.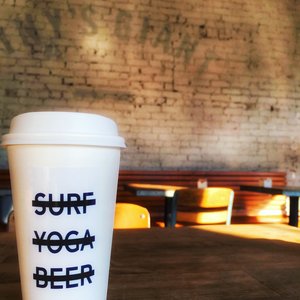 Kingsley Delacato is the Event
& Adventure Director for
SurfYogaBeer.
Posted on Mon 10 Oct 2016