Oahu Retreat Testimonial, September 2015 | Jill Hybertsen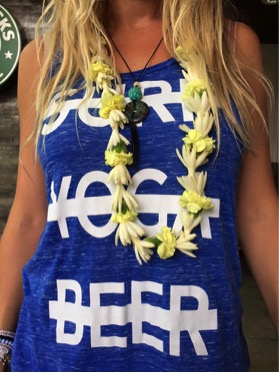 Jill Hybertsen


I have to take a moment to thank my friend Nathan August and give his company Surf Yoga Beer a HUGE shoutout. What an amazing experience...
Life-changing, really. I got to spend a week in one of the most beautiful places in the world with some of the most beautiful and fun souls I've ever met...one of the best experiences of my life.
I learned how to surf...I got to snorkel and see the most amazing life under water... Kayaking, cliff jumping, scaling waterfalls, the BEST beach day of my life! A new group of friends that I hope to go on more adventures with because they are all BADASS. The list goes on and on...I would recommend Surf Yoga Beer retreats to anyone!!!! Glooooooooooooorious!
Posted on Thu 14 Jan 2016