SYBeInspired Foundation: Cancer Warriors 2019
In 2016, my mom was diagnosed with breast cancer, and it ROCKED my world. Watching someone you love so deeply suffer through pain, fatigue, chemotherapy, and more is devastating. It was as if she lost a little bit of the light, that made her so full of life. I knew that rather than sit back and watch cancer take the light from so many people, I wanted to be a part of something bigger than myself. To give back to those who have suffered greatly, a way for them to stand back up, and say "I'm still fighting, I'm a warrior." *Cue: SYBeInspired Cancer Warrior Weekend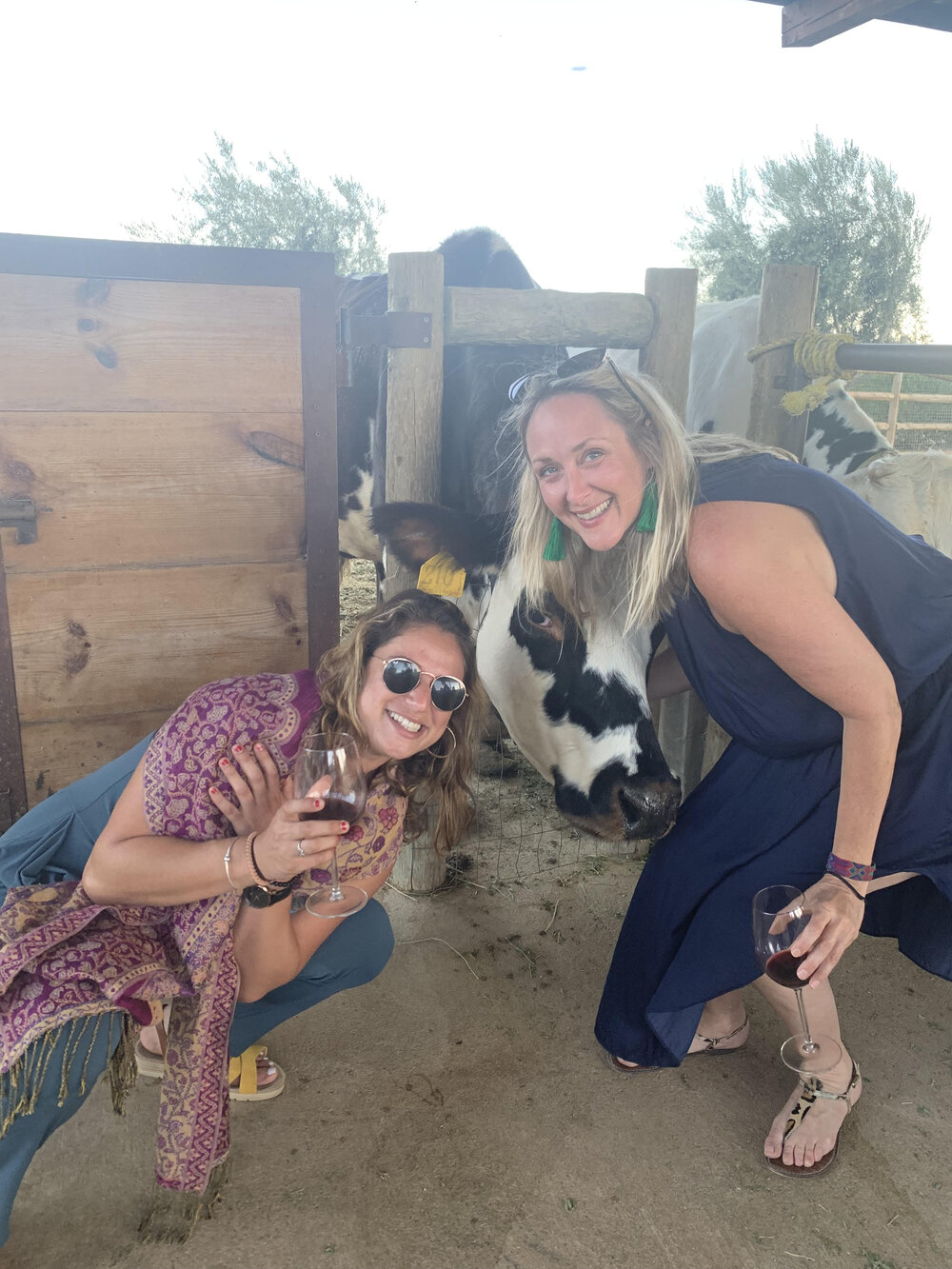 October 2019, I flew to SanDiego to assist Katie in the SYBeInspired Cancer Warrior Retreat for the weekend. An all inclusive self-growth getaway, for FREE, funded by money raised through SYB charity events. We all met at Katie B's house in SanDiego early on Friday morning to meet, and begin sorting all the donations we received for the orphanage we visit. I have yet to meet any of the cancer warriors, except for one woman, Peggy, who is the school nurse where I work in Boston. She teaches yoga at the school just like I do, and for the amount of love and care she gives to our students and staff, I wanted to give something back to her, such as this free healing retreat. Next, it was time to pack into the 2 vans, and embark on our journey! The travel from SanDiego to Tijuana (where the orphanage is) is about 1.5 hours. Once at the orphanage, we volunteer as a group, playing with the kids, sorting donations for the families, and handing out candy and toys to the children. The look on their faces, of pure joy and excitement to receive something as small as a lollipop, is something you don't forget. Olivia, the head of the orphanage, gives us a group tour of the orphanage, to see what it looks like inside, and what they offer to the children, and their families. We met one boy, who was 21 years old. He had lived at the orphanage since he was very young, due to his parents engaging in a lot of drugs and violence. He now won a scholarship to attend the University, and comes back to help at the orphanage on his vacations.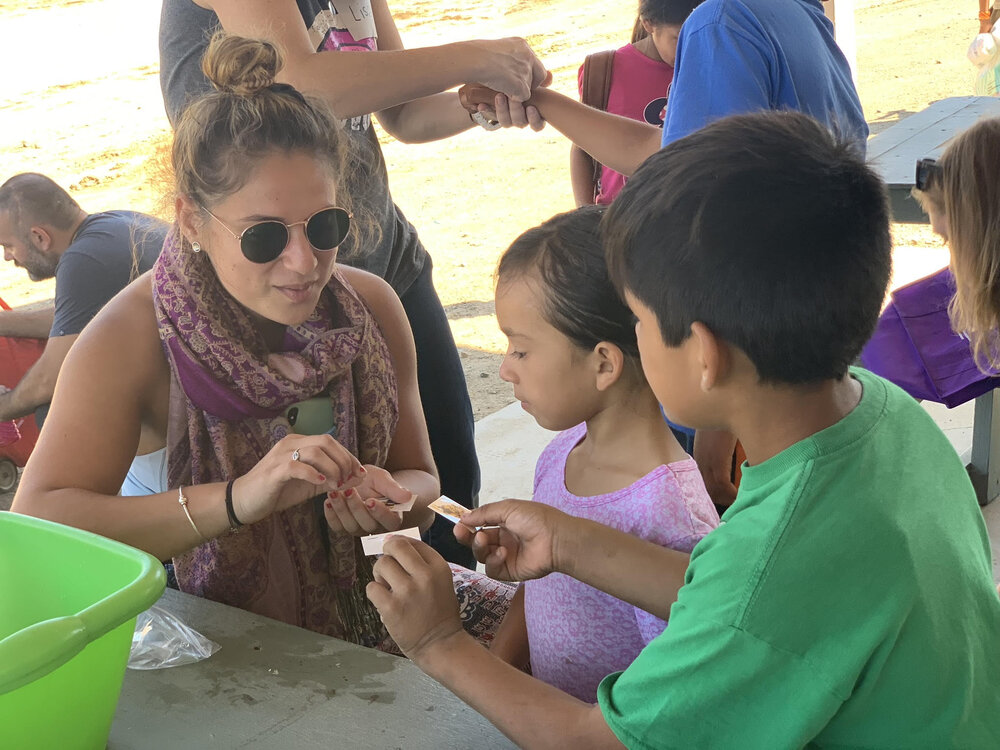 We pack up our van once more, and head to our beautiful resort in Ensenada. This is my 3rd time at this exact resort with Katie B, but each time I come, I'm reminded of its healing power. Whenever someone asks me, where my favorite place I've ever traveled, I will always say Ensenada. There is something so pure about the beautiful view of the water that runs for miles in the distance, with big beautiful palm trees, and gorgeous sunsets. Once we're all settled in to our rooms, with a view of the pool (with a swim up bar might I add) that overlooks the ocean, it is time for our first yoga and journaling session. We meet on the beach that has a perfect space for yoga mats for all 15 of us, with the sounds of the ocean crashing right next to us. Katie led us through an amazing one hour session, that was easily modified for anyone who doesn't practice yoga as often. We laughed, we cried, we sweat, we hugged. Yoga and journalling complete, we headed to the resort's restaurant for dinner, where we continued to connect over fresh Mexican cuisine, margaritas, and dance parties.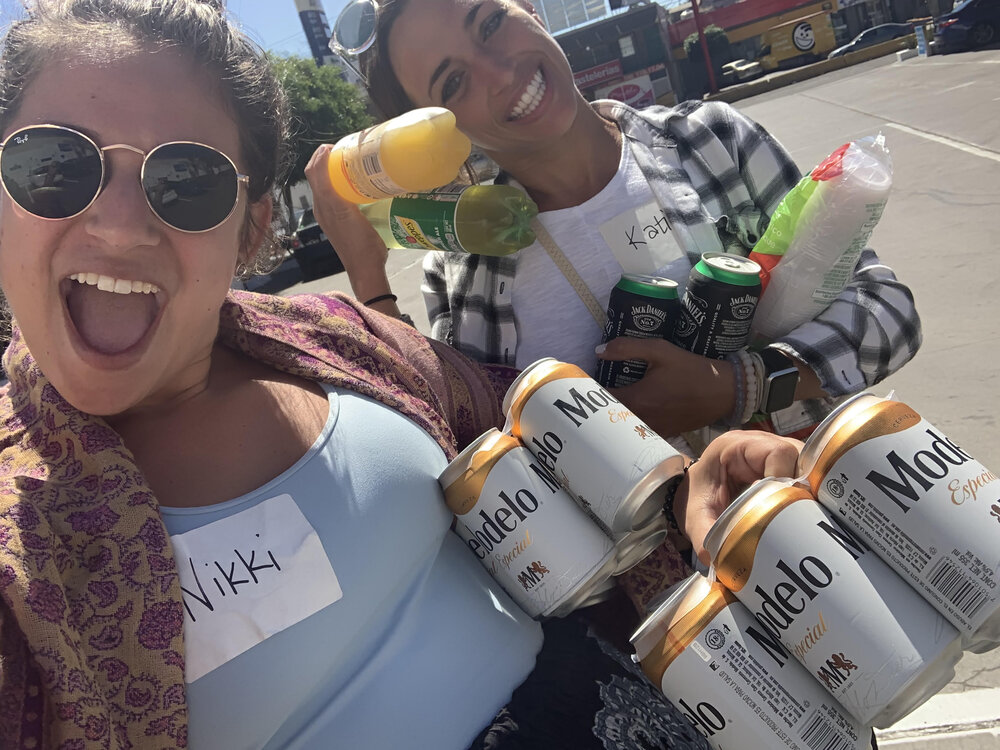 The next day we continued yoga and self-growth workshops overlooking the fantastic view. We listened fully to each warriors cancer story, their fears, their triumphs, hearts completely open. I've never been around such powerful humans who have been through SO much, and yet are still so willing to live life to the fullest, every single day. Katie provided healing through exercises and journaling, while Michelle provided free massages and acupuncture to any of the participants who wanted the services. Once we had shed some weight from tears and margaritas from the night before, we headed to the local winery in Baja. The winery has its own farm attached, the perfect place for an impromptu twerk lesson, right next to a bunch of goats. I don't think I've ever laughed as hard as I did that day. Teaching a bunch of people who have fought cancer how to twerk? If you know me, I think I had found my life calling. We finished the night with a beautiful dinner in the city, with mariachi music, followed by a night out dancing.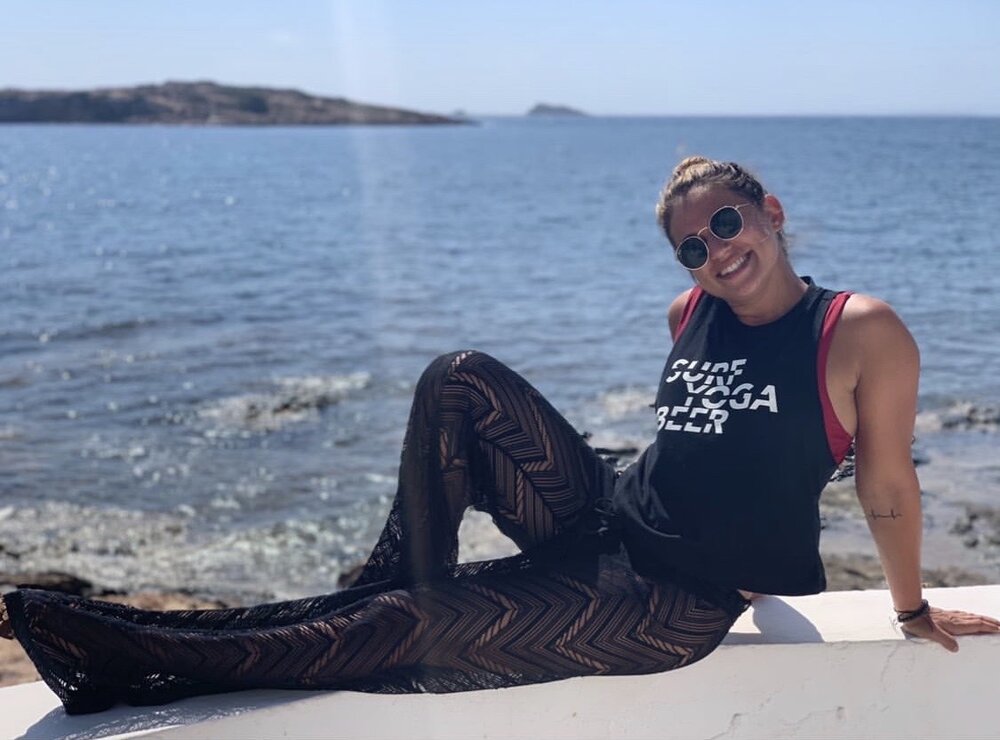 The next morning we woke up before the sun, to meditate and practice yoga for the sunrise. I remember Katie's intention, "You are a lighthouse, not a lifeboat." We finished asana to head to Sunday Brunch. The brunches at this resort in Ensenada, are like nothing you've ever seen before! A spread of everything and anything you could ever want to eat: fresh fruits, huevos rancheros, pancakes, eggs, fresh nachos, crepes, meats galore and a dessert table. Plus, a live mariachi band to serenade you while looking out over the ocean. I'm telling you, this is the most beautiful and serene place I've ever traveled. We finish out with one last self-growth workshop, and closing ceremonies, where Katie guides us to walk through a line of cancer warriors, eyes closed, whispering to each person a kind message, or a nice memory you had shared from the weekend. Now- I'd been through Katie's SYB Academy Yoga Training, I've done this exercise a bunch of times, but this time, it felt so different. To hear such kind, empowering, inspiring messages from people who have been to the worst possible places in their lives, and then back again really made me realize that I was exactly where I was supposed to be. This trip, these people, their stories, their authenticity, their vulnerability to SHOW UP is the definition of being a Cancer Warrior. From margaritas, to tears, and everything in between, I will never forget the memories I made on this SYBeInspired retreat, and I can't wait to lead the next one.
LEARN MORE ABOUT THE FOUNDATION AND HOW YOU CAN DONATE

HERE!
---
-Nikki Beatrice, OTR/L, RYT200, SYB Leader
Find her on Instagram!
Posted on Fri 13 Mar 2020